It's been a busy two weeks, but today was the last day of the Flatiron School pre-work! (Okay, we have the weekend too, but today was the last campus day.) Monday classes start, and it's full speed ahead. I'm very excited. Can't wait to dive in!
Yesterday we had a furniture building party to prepare for the semester to start. Ikea couches everywhere!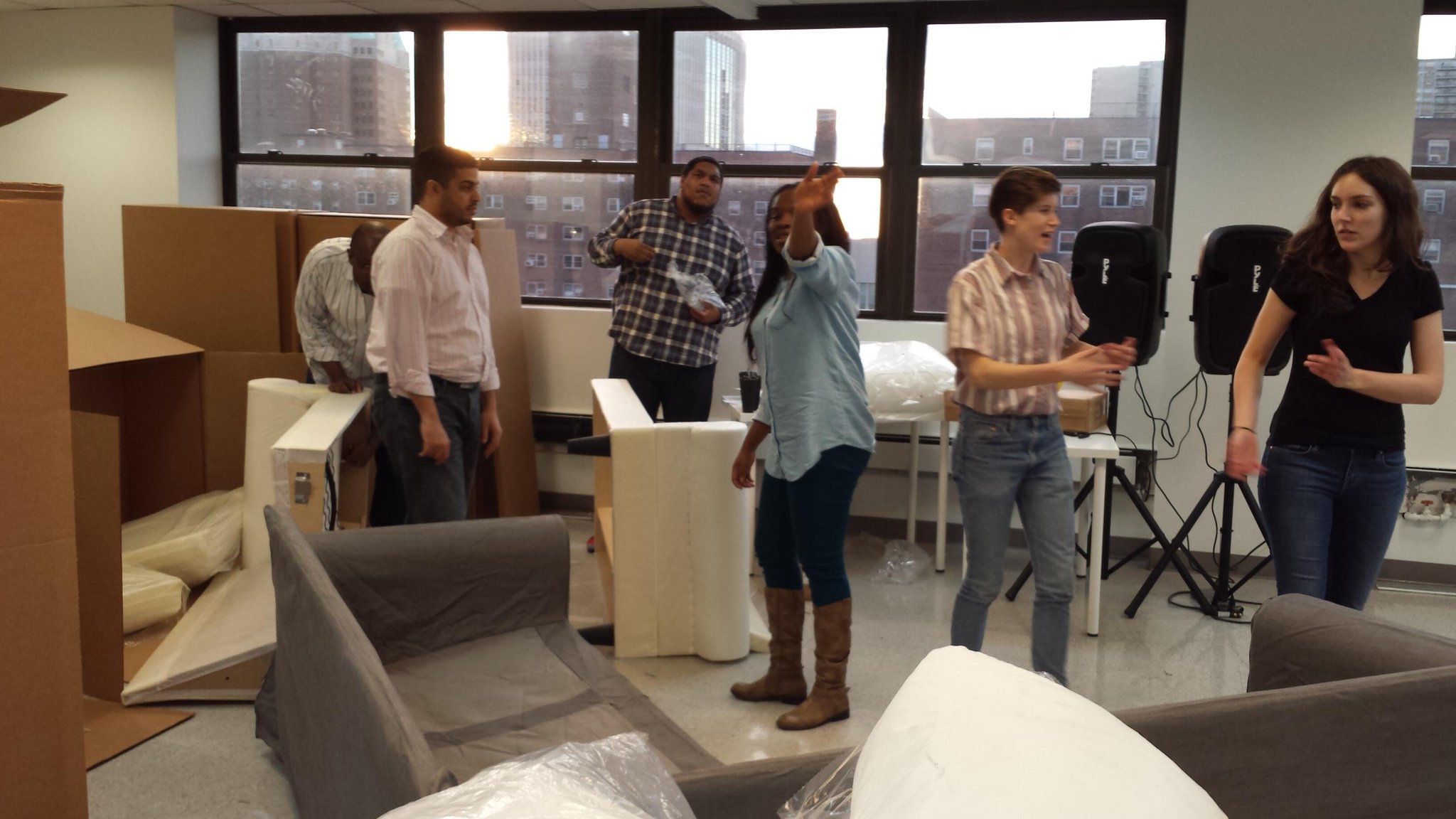 This morning Ashley took photos of us all for the class site! Such a fun group. I'm glad I'll get to know all these wonderful people better over the next few months.
Today I worked more on Rails, and started learning a little about data models. The Hartl tutorial is a bit dense and covers so many things, it's a bit difficult to pull the most useful information out of it. Over the weekend I want to go over a little more rails and some database stuff. But I also want to relax a little before classes officially start. I want to make sure I go into them prepared and well-rested.